Summer Movies to Watch This #BankHoliday
TGIF! The Little Women team are really looking forward to having a long weekend and we hope you are too! No matter what you're getting up to this August bank holiday, there is always time for a movie. Here's the teams' collection of favourite movies to watch over the bank holiday for those times when you just don't know what to watch.
Feel Good Movies
Perfect to watch on your own, with friends and with the whole family. Our top three favourite feel good movies are:
Grease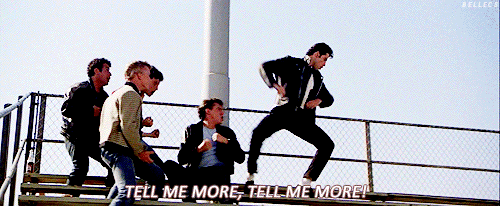 The original sing-a-long-film. Get your T-Birds and Pink Ladies together for this ultimate classic.
Dirty Dancing

Nobody puts Baby in the corner! Have the time of your life, well maybe your evening.
Ghostbusters
You'll be singing the theme tune all night long. Choose between the original and the re-vamp.
Girls Night
If you're having a night in with the girls this August bank holiday and you're stuck for movies to watch, remember you can't go wrong with a chick-flick.
Sex and The City 1&2
Catch up with the lives of Carrie, Samantha, Miranda, and Charlotte four years on.
Mamma Mia
Certainly one of the best film adaptations of a musical, a great film to watch for some girl-bonding time.
Romeo + Juliet
Swoon over a young Leonardo DiCaprio in Baz Luhrmann's adaptation of the Shakespearian classic.
Mean Girls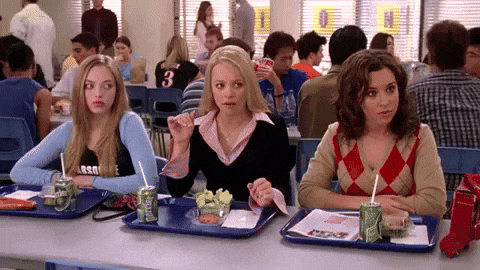 You go Glen Coco.
Disney Movies
Disney is great because they films are suitable for everyone. A great thing about Disney films is that you can pick and choose from the original animation and the new adaptations, or just watch both!
Beauty & The Beast
Tale as old as time, take your pick from the original and the high-received live-action adaptation.
The Jungle Book 2016
The recent adaptation of the Jungle Book is visually stunning with expert acting. You won't feel embarrassed watching this Disney original.
Into the Woods
Not a traditional Disney classic but this film will not disappoint! With an all-star cast, Into the Woods is a fantastic Disney adaptation of Stephen Sondheim-James Lapine musical with the same name.
Whatever you're up to this August bank holiday, we hope you have a wonderful time! Show us what you're up to on social media by using the hashtag #LittleWomen
LW
x
---