//cdn.shopify.com/s/files/1/0079/3018/3757/products/sloggi-zero-feel-ultra-bra-EX-pink-lemonade-30_10202527_00IY_1_08e63bad-9abc-400c-a41b-6971236646fb.jpg?v=1648721085
//cdn.shopify.com/s/files/1/0079/3018/3757/products/sloggi-ZERO-Feel-Ultra-BraEX-10202527_0004_5.jpg?v=1648721085
//cdn.shopify.com/s/files/1/0079/3018/3757/products/sloggi-ZERO-Feel-Ultra-BraEX-10202527_0004_3.jpg?v=1648721085
//cdn.shopify.com/s/files/1/0079/3018/3757/products/sloggi-zero-feel-ultra-bra-EX-pink-lemonade-30_10202527_00IY_6.jpg?v=1648721085
//cdn.shopify.com/s/files/1/0079/3018/3757/products/sloggi-zero-feel-ultra-bra-EX-pink-lemonade-30_10202527_00IY_2.jpg?v=1648721085
//cdn.shopify.com/s/files/1/0079/3018/3757/products/sloggi-ZERO-Feel-Ultra-BraEX-10202527_0004_2.jpg?v=1648721085
//cdn.shopify.com/s/files/1/0079/3018/3757/products/SloggizerofeelultrabraEXCognac.jpg?v=1648721085
//cdn.shopify.com/s/files/1/0079/3018/3757/products/SloggizerofeelultrabraEXCognacback.jpg?v=1648721085
//cdn.shopify.com/s/files/1/0079/3018/3757/products/SloggizerofeelultrabraEXcampari.jpg?v=1648721085
//cdn.shopify.com/s/files/1/0079/3018/3757/products/SloggizerofeelultrabraEXcampariback.jpg?v=1648721085
//cdn.shopify.com/s/files/1/0079/3018/3757/products/sloggi-zero-feel-ultra-bra-EX-pink-lemonade-30_10202527_00IY_7.jpg?v=1648721085
//cdn.shopify.com/s/files/1/0079/3018/3757/products/SloggizerofeelultrabraEXLilacOrchideecutout.jpg?v=1648721085
//cdn.shopify.com/s/files/1/0079/3018/3757/products/10202527-sloggi-ZERO-Feel-Ultra-Bra-EX-in-0024----Cognac.jpg?v=1648721085
//cdn.shopify.com/s/files/1/0079/3018/3757/products/sloggi-ZERO-Feel-Ultra-BraEX-10202527_0004_1.jpg?v=1648721085
//cdn.shopify.com/s/files/1/0079/3018/3757/products/10202527-sloggi-ZERO-Feel-Ultra-Bra-EX-in-0024---Campari-and-00SH---Cognac.jpg?v=1648721085
Customer Reviews
Write a Review
Ask a Question
Filter Reviews:
lift
dress
home
shaping
something
boobs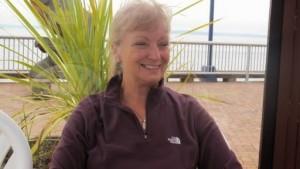 P
10/02/2021
P

United Kingdom
One of my best bras ever
Having rather small boobs has been a lifelong problem for me. Now in my seventies, I think I've found my best bra. Looks good, feels good, fits well. Also I look reasonably shapely but with absolute minimum 'padding'!
04/26/2021
Anonymous

United Kingdom
Sloggi zero
Great bra so comfy Wish there were a lot more colour choices
12/23/2020
Anonymous

United Kingdom
Comfiest bra ever!
This bra is insanely comfortable, like a literal hug for your boobs! The perfect bra for wearing at home for when you want a little something and don't want to go bra-less. But with the shaping cups it does still provide a little lift and shape, and would be lovely with a low cut dress/top. Highly recommend!